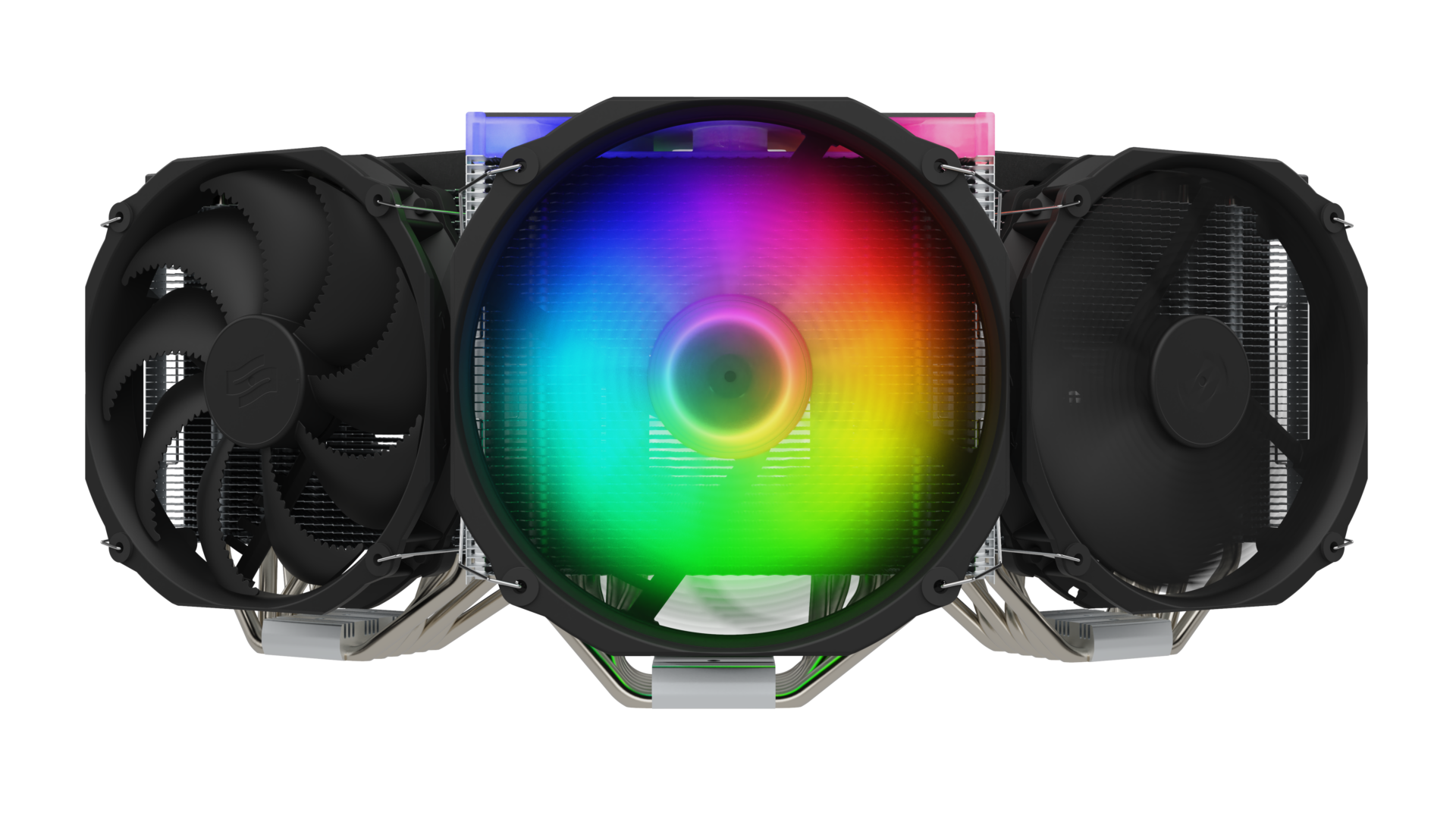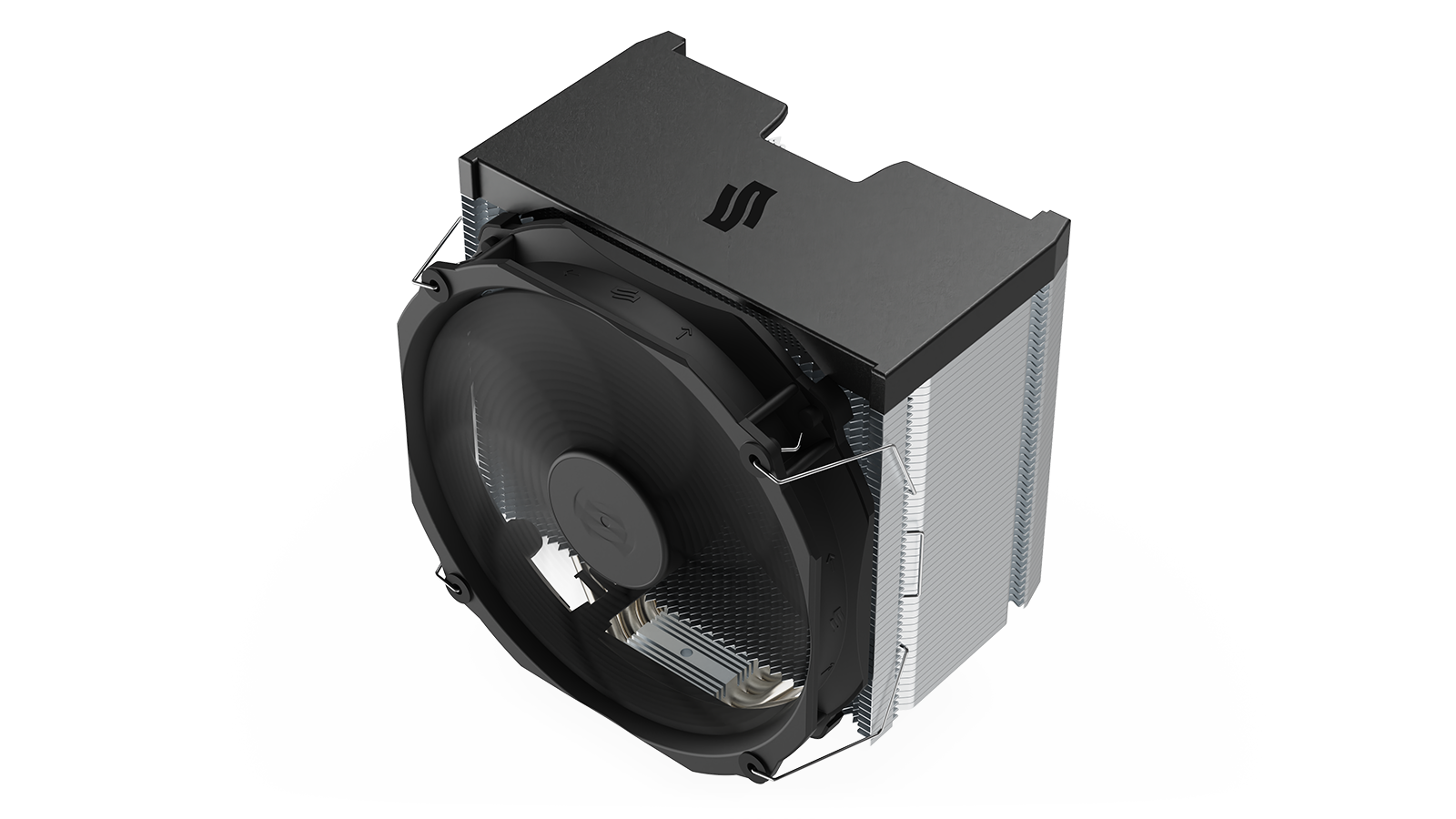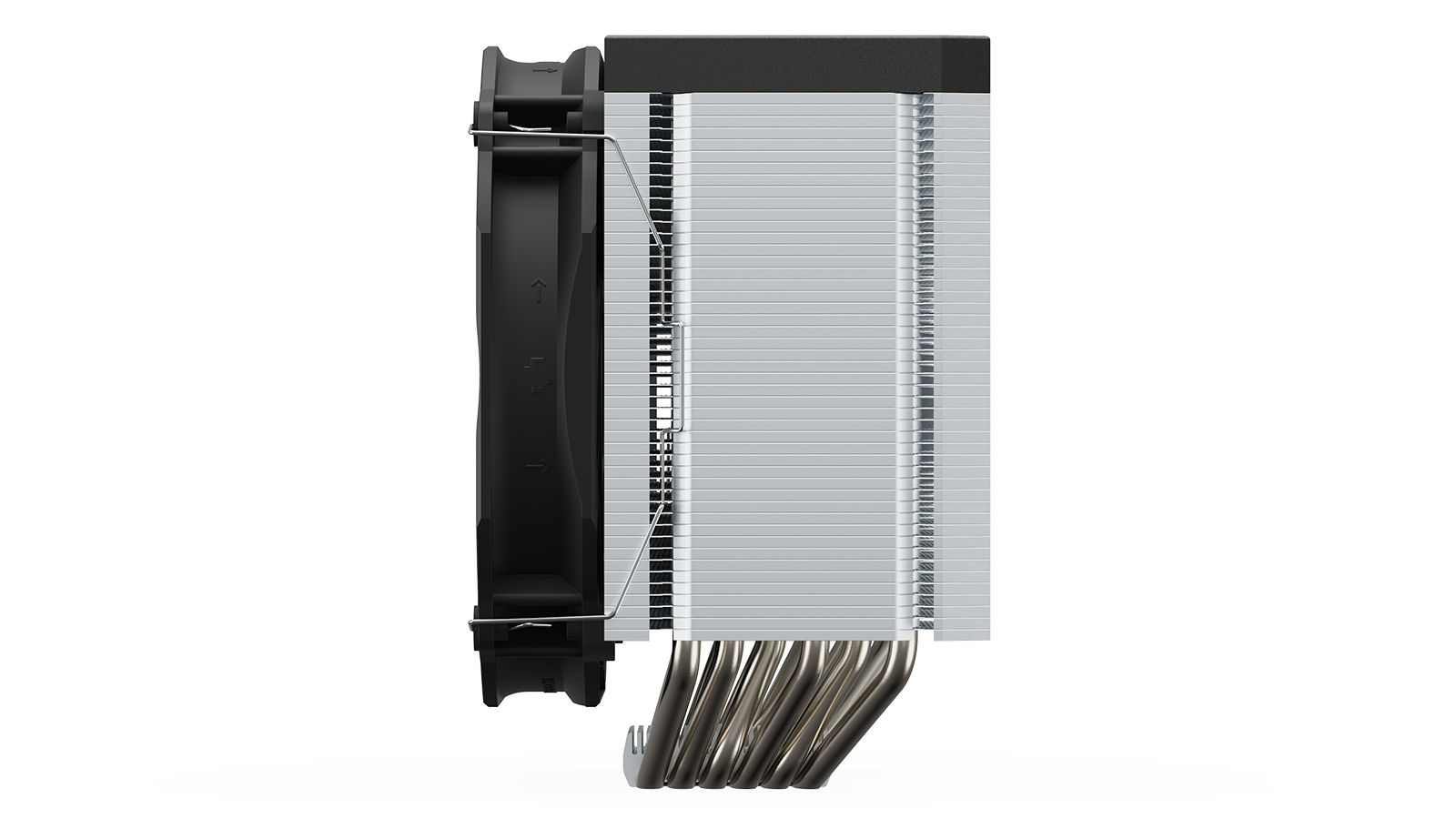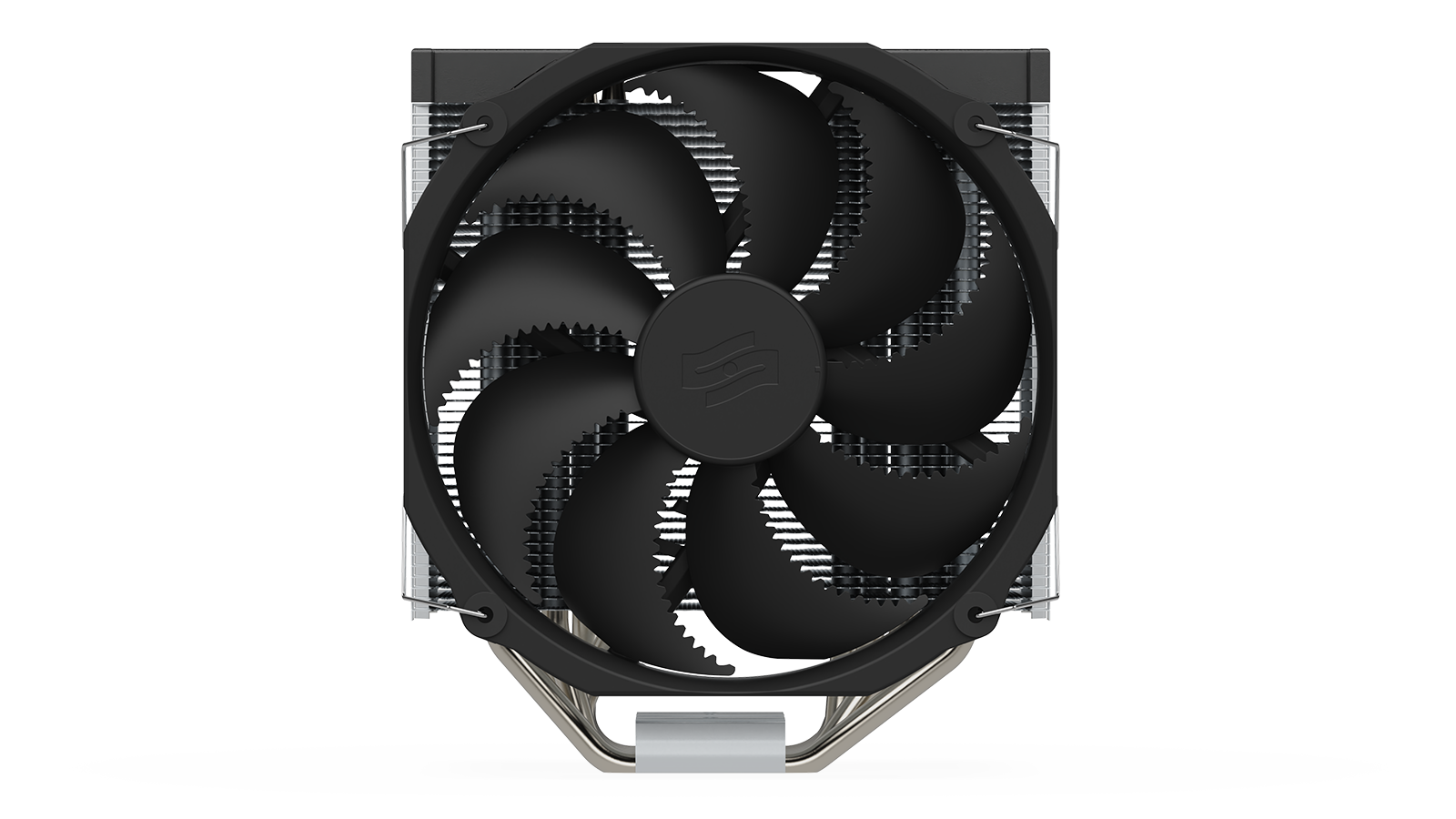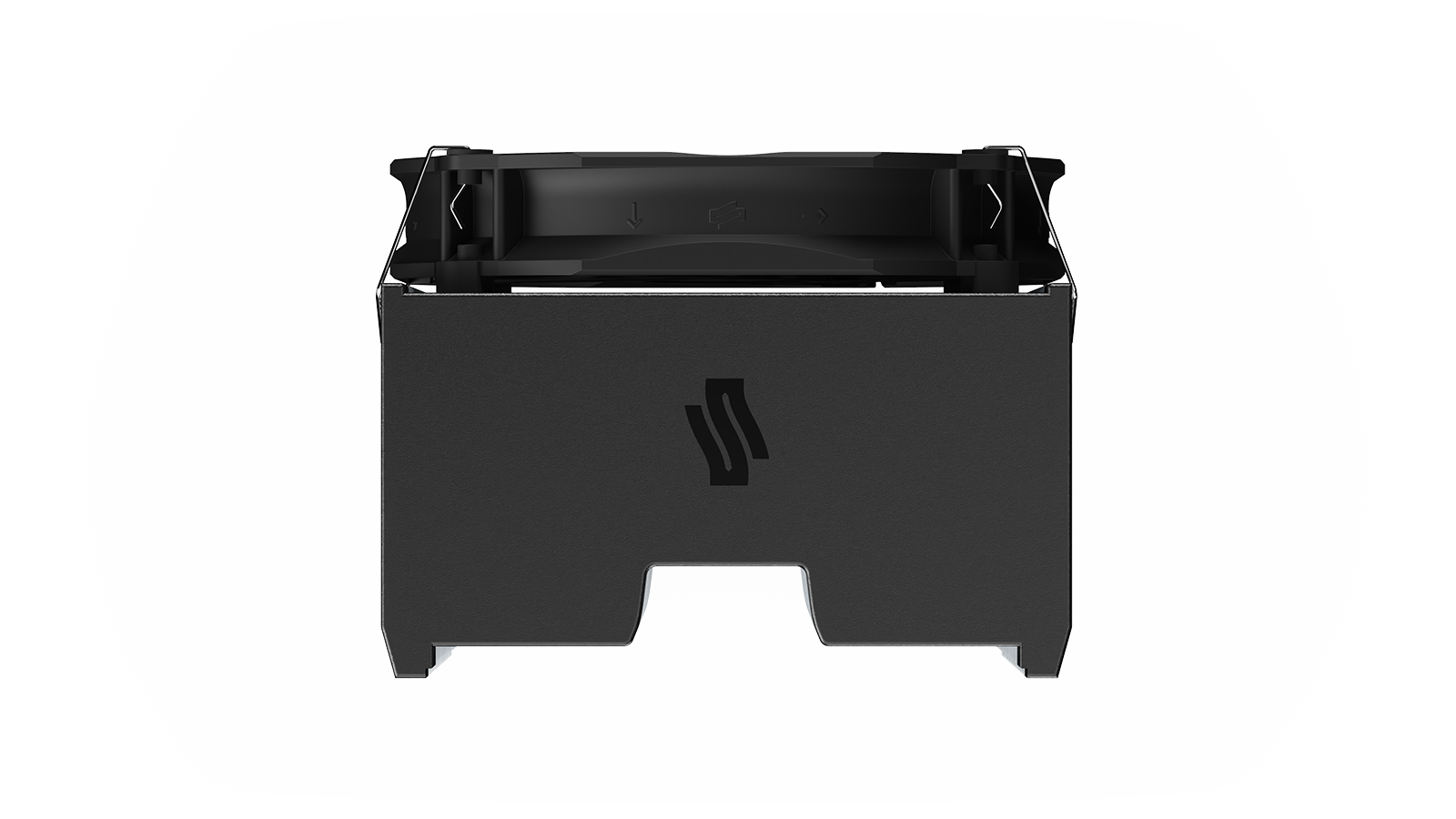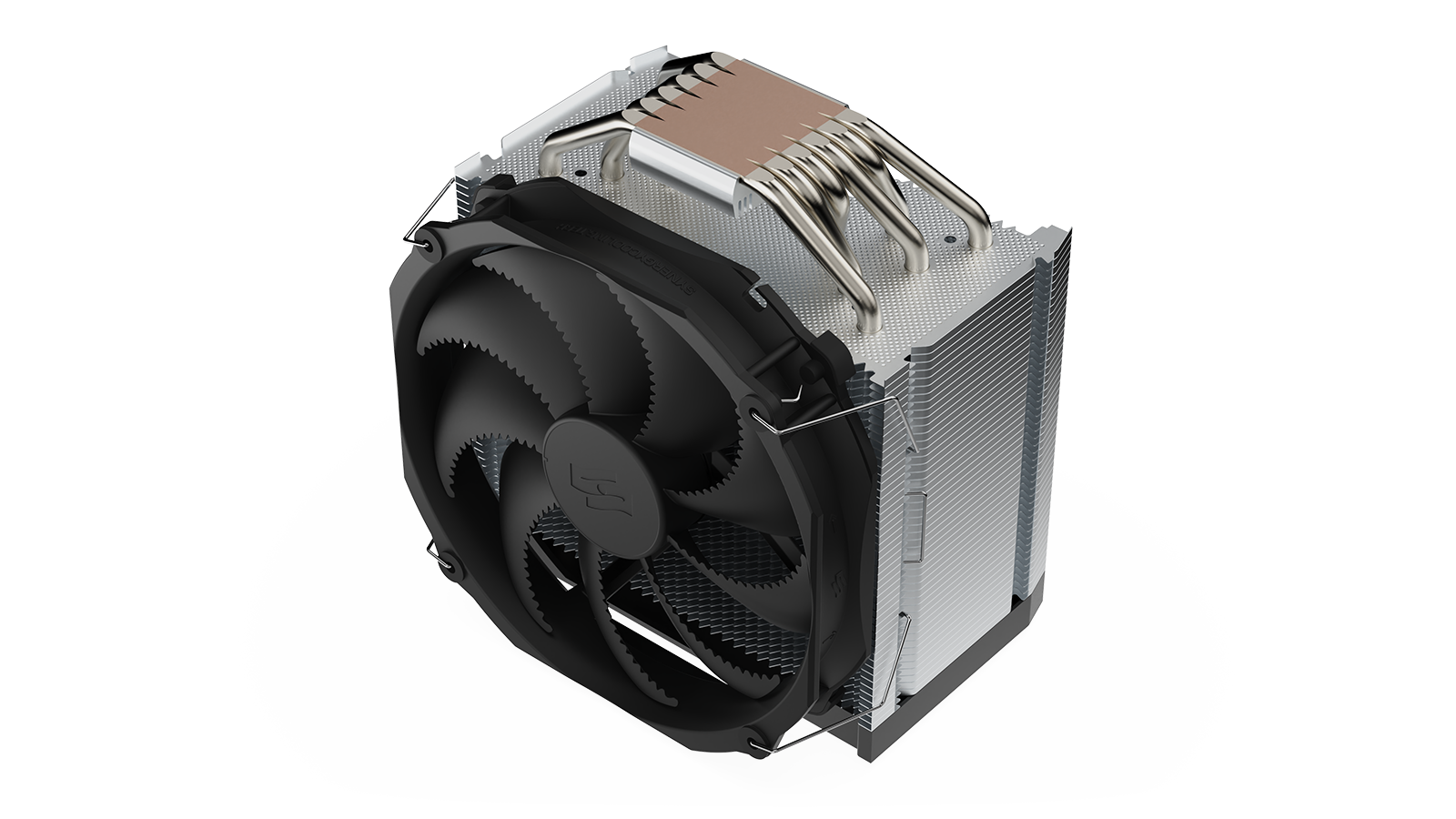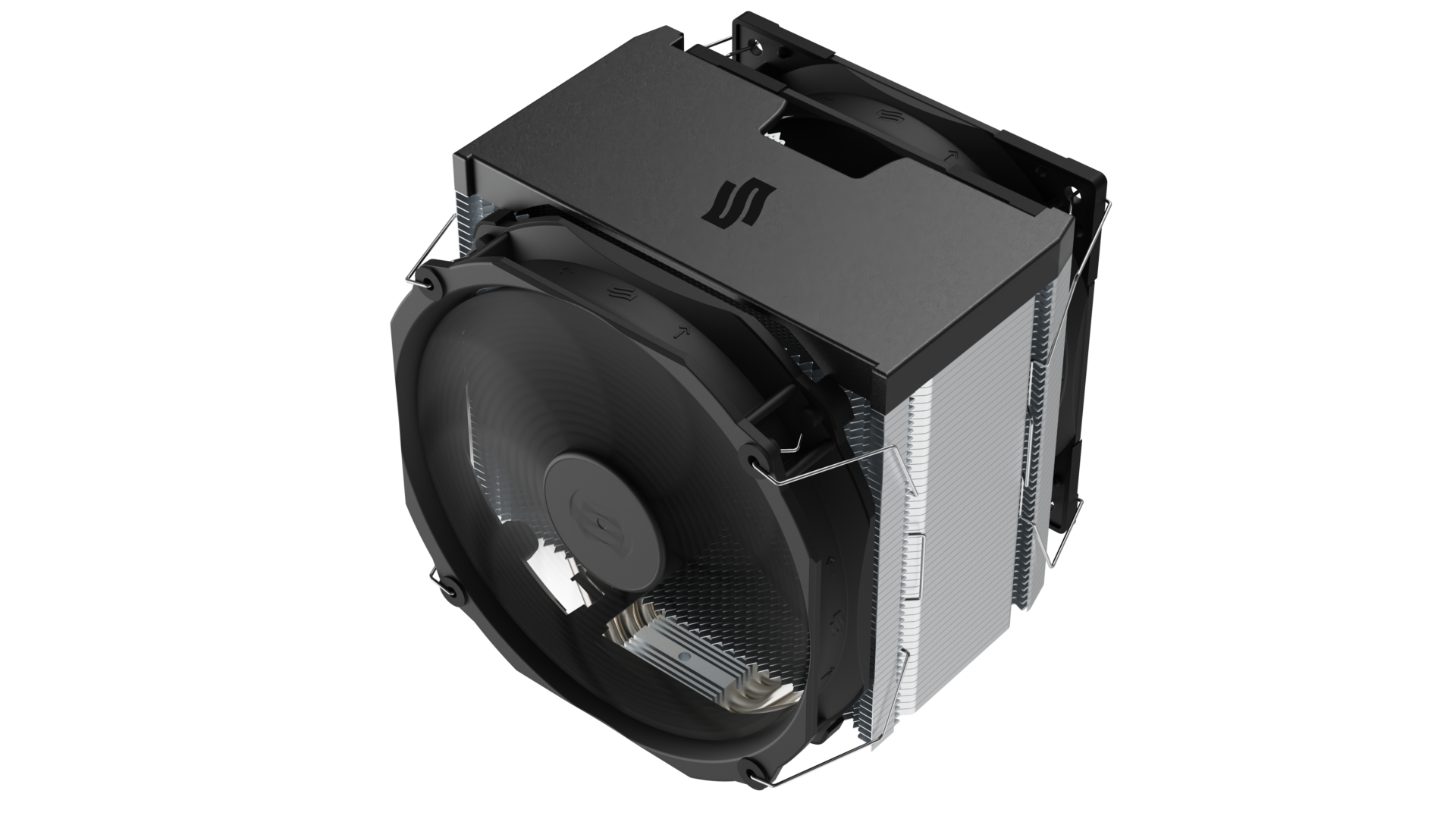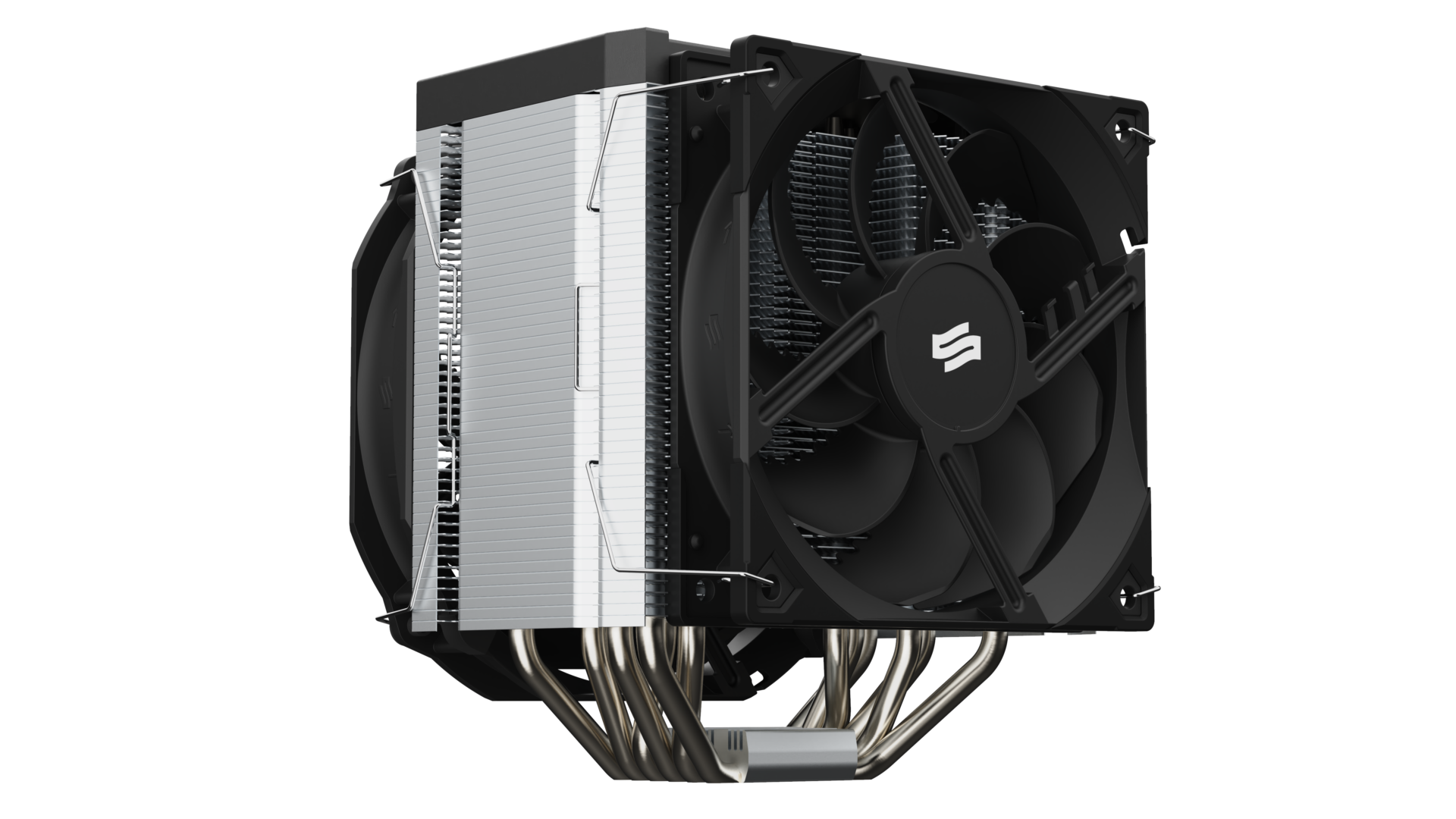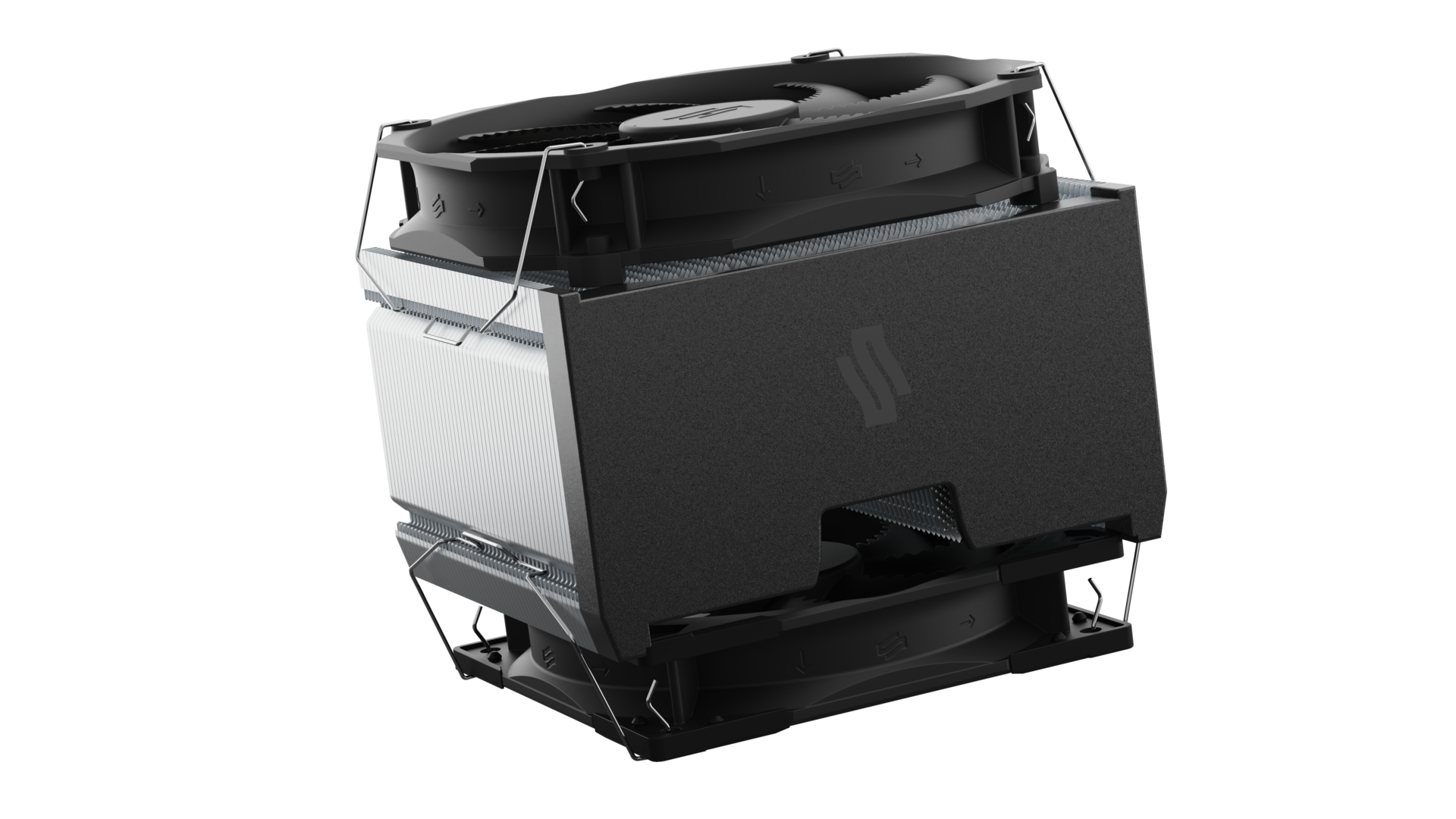 Fortis 5 raises the bar for single tower CPU coolers. It combines the best features of single tower coolers – affordable price and wide compatibility with RAM modules – with performance rivaling much bigger dual tower coolers. Thanks to an asymmetrical design and low speed, high performance Fluctus fan, Fortis 5 punches well above its weight.
Similar to Fera 5, Fortis 5 has been designed in synergy with its fans. Basic model includes a 140 mm fan optimized to bring high airflow to restrictive applications. Dual fan version adds another Fluctus series fan as exhaust to assist in forcing airflow. This is especially effective at extremely low fan speeds: Fortis 5 Dual Fan retains most of it's performance at ultra-low noise levels. An ARGB model adds fashionable visuals without compromise: both heatsink and fan have the same geometry and performance as in classic silver-black model.
Thanks to high-quality bearings used in Fluctus fans, all Fortis 5 series coolers are covered by 6-year manufacturer's warranty.
CONTACT
We rethink the cooling of computers
Headquarters
Synergy Cooling
Sokołowska 24
05-806 Sokołów, Poland
+48 22 292 01 30